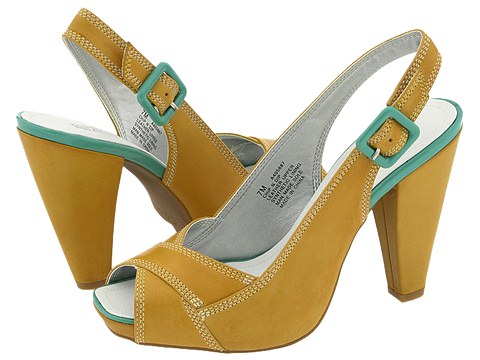 thanks to kate of sole satisfaction for pointing me toward these beauties!
i am in desperate need of some colorful pretties for my feet this spring and summer. i haven't done any real shopping in some serious time (hurry, please, rebate check) and i am about to drop dead of wardrobe boredom.
i'm going to wallow in that sadness now.
zappos, $92