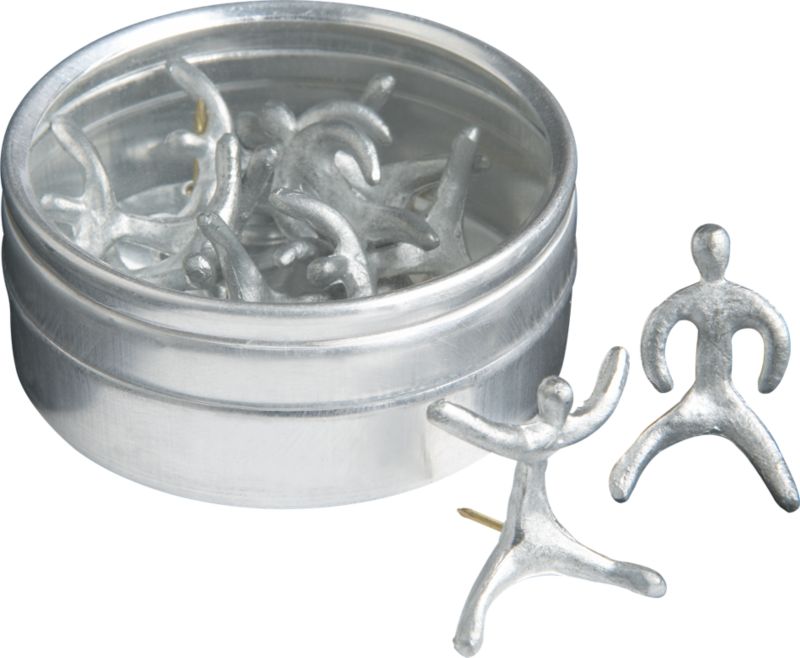 when i was a kid (in the 5 to 7 range), i had a pretty bulletin board on which i proudly displayed photos of school friends and family and the like. my mom made the board for me and used pink gingham fabric to cover it and a pink ribbon for the border. i even still have it hanging in my bedroom at home 20 years later.
sweet, no? yep. i was a sweet kid.
anyway, i thought it was such a riot to poke out the eyes from the photos with pushpins. friends, grandparents, pets, me. none of us had eyes. but it was so funny…
so… these people pushpins are pretty cute.
people pushpins
cb2, $4.95