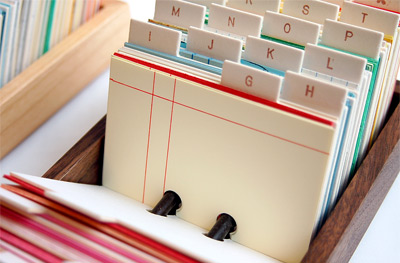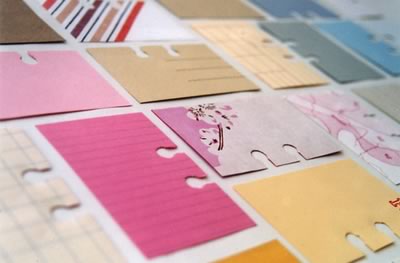 via outblush comes this very, very lovely design from sharilyn wright of, where else, lovely design in vancouver.
i love her use of 'found' paper…each card is different.
but back off, because the address files are part of a limited edition set of 1,000, and one of those has my name on it.
address file
lovelydesign, $75 (pack of 30 extra cards is $6)